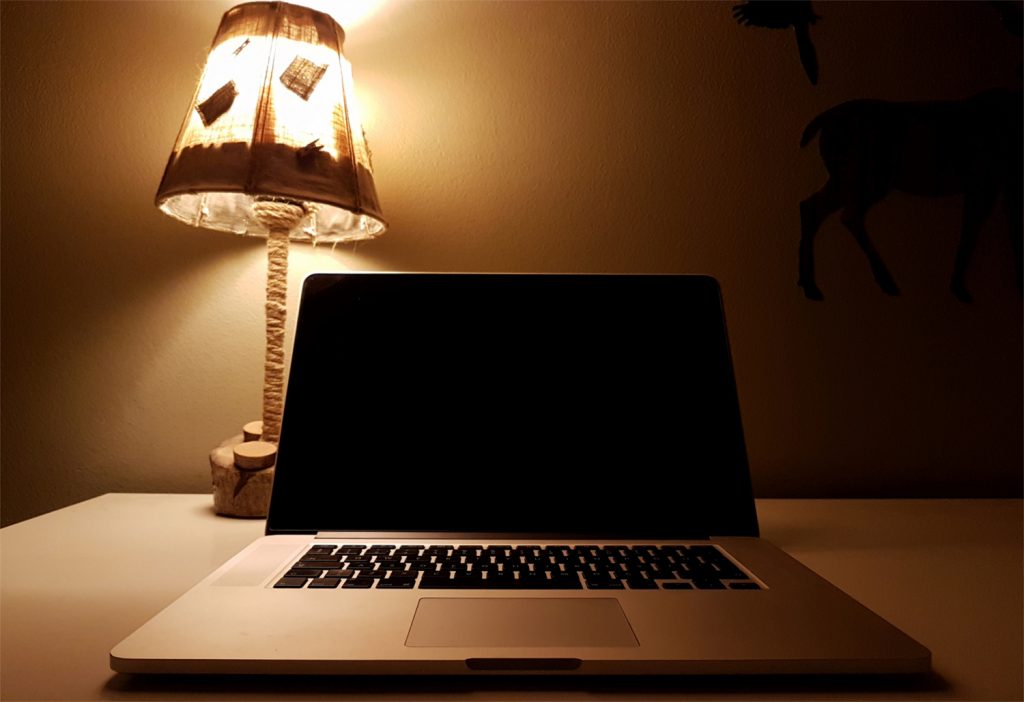 So much for enlightenment! We bought Mum a Windows Vista laptop for her 70th. She was polite enough to thank us profusely, but underneath was clearly overwhelmed at the thought of having to learn how to use something she really had no need of.
Twelve years later she asked for a replacement Chromebook for her birthday because her current one had gone to the great technological graveyard in the sky, and she couldn't Google anything, couldn't see the We Love Our Village facebook page to 'find out what was going on locally' (a euphemism for stalking her neighbours and a liberal dose of voyeurism), couldn't request doctors appointments or repeat prescriptions and – horror of horrors – couldn't do her online shopping or look up Dave's solutions to the Telegraph crossword.
Before the Windows Vista laptop, she'd only really used her ex's desktop to type a few letters, which she'd then print out and file in the filing cabinet before deleting the document. And if she needed a copy, the original was dug out of the filing cabinet and copied through the fax machine.
Tech overkill
With hindsight, the Vista laptop was a bit of overkill, because Mum was never likely to use 95% of the functionality, and as it slowly decayed into taking 20 minutes to boot up and was constantly crashing, I decided to replace it with a Chromebook, which proved a huge hit – it looked like a laptop, was ready almost instantly, had a physical keyboard and mouse, the screen size was big enough for not-so-brilliant eyesight – and it was a very pretty turquoise colour!
For the first few weeks of getting used to it, there was probably a phone call every 2 or 3 days – where do I find this, how do I do that, what's gone wrong here then. But it was still ever on hand, proudly living on the dining room table with the charger plugged into the wall and ready to connect as soon as the low battery warning appeared.
Oh my, how times have changed
Emails flying here, there and everywhere – and forwarding, and with attachments. Facebook and IM, online shopping and price comparisons, getting travel directions, plus of course, online Solitaire for hours of endless fun. But best of all – being able to casually drop into a conversation 'I saw online the other day that …'
Her regular Yodel driver always hands over his parcels with a cheery 'New shoes?' She's a legend in her local chemist (where she's a frequent flyer) with the lovely forty-something owner always announcing in awed tones to the often elderly queue 'this lady uses the internet' then pausing for dramatic effect, waiting for the oohs and aahs. Such adulation …
She can hold court at her Bridge Club, giving out technical advice to the less tech-savvy and having discussions, with a degree of knowledge, with some of the younger ones who have grown up with the internet.
A foray into the world of online grocery shopping
I was delighted to hear that she'd signed up for an online grocery account at Tesco, as I've been saying for years it would be great for her to have the heavier things delivered as she can't always lift them out of the car (yes, Mum still drives). I was due to visit on the delivery day, happy that I could help her put it all away. The delivery arrived, and a very pleasant and helpful driver carried a single crate into the kitchen for her. While I was wondering where the rest of the order was, she signed for it, thanked him and ushered him out. Mum's online shop was 12 bottles of wine and 2 bottles of gin – 'well they had a special offer on – £5 off a bottle of gin and 25% discount on 6 bottles of wine, so I got 6 red and 6 white'. Baby, you rock.
Google is her go-to for anything and everything unknown, and she's never happier than when a non-computer-owning friend calls and asks her to research something, which she'll do with absolute relish, always starting with 'I googled it for you and …'
Best of all, she is now not afraid to try something new – as I've found out to my financial detriment on several occasions. Being the family online shopper-by-proxy for many of the rellies, it made sense to get an Amazon Prime subscription, which not only gives unlimited free next day delivery on most stuff but also includes Prime TV. With neither Mum nor me having Sky TV, the FireTV stick was a great option. After using it for a while I found out you could have 2 separate routers on the one account, so I got one for her as well.
Silly me …
She didn't get the hang of it quite as well as she'd picked up using the Chromebook, and the frantic clicking on app after app signed me up for several paid-for services such as Netflix and Hayu as well as a host of other unwanted joys – I can't really see either of us watching the Pilates Channel very often. The first I knew of such things was a 'Thank You for your order – your account has been debited' email, as of course her Firestick was attached to my account.
And the moral of the story is NEVER GIVE YOUR MOTHER ACCESS TO YOUR AMAZON ACCOUNT!
Seriously though, while we still have a few issues with deleting every email that comes in, regardless of whether it needs to be kept and just moved out of the inbox into a folder, and there's still a bit of confusion about a facebook page or group not being a website, I'm one very proud Fairy. Mum has embraced the digital age with great gusto, and I'm sure there will be plenty more surprises – and even more enlightenment – to come …
Copyright © 2019 PC Fairy, All rights reserved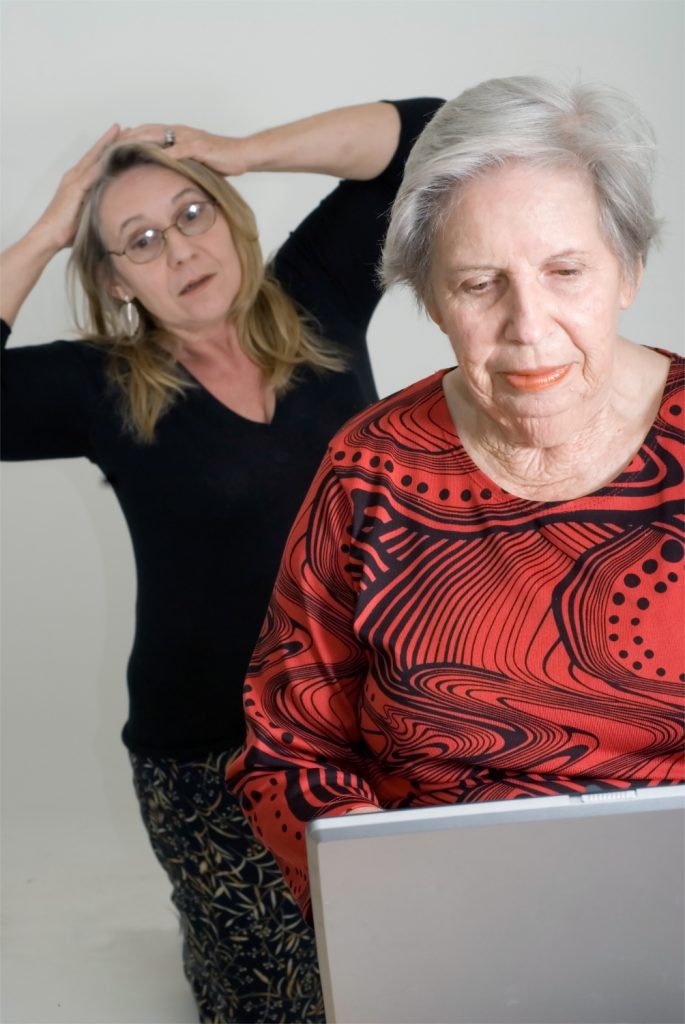 Sound familiar?
If you have a friend or relative that could benefit from a little extra help with all things online, check out our at home one-to-one tutorials
Read why we really should rethink computer training for older people