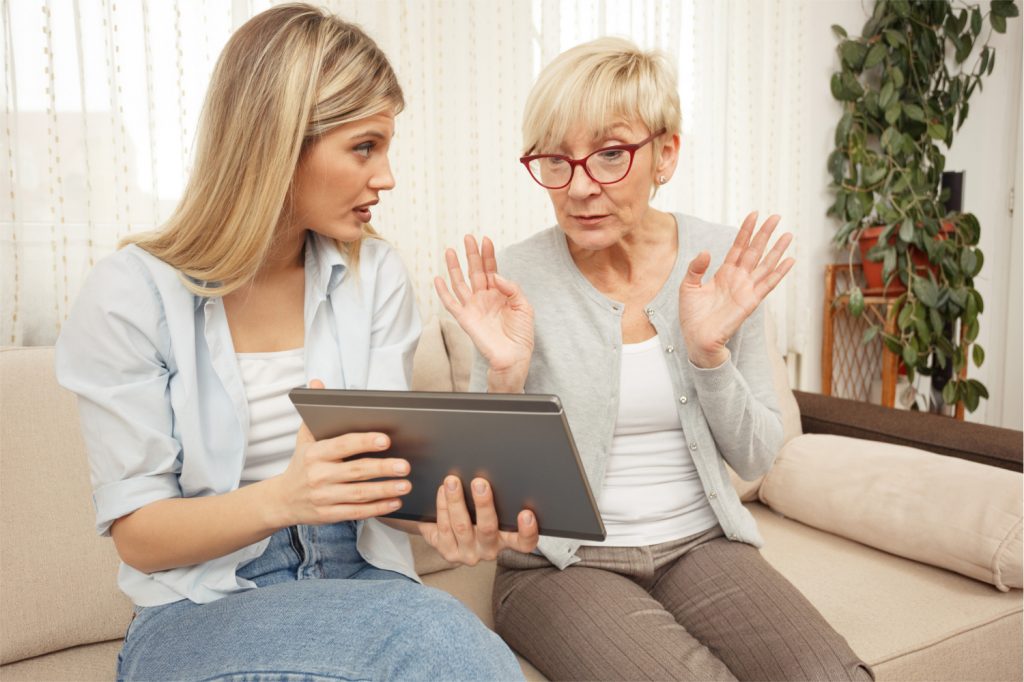 For complete novices
We specialise in tutoring complete novices and beginners. People who have not used computers much at work, or have maybe only used a few limited apps specific to their jobs. Seniors, parents and grandparents often. Sometimes they'll be reluctant learners, not seeing the point of it all. Let's face it, they've managed without a computer up until now! So we'll concentrate on the areas that they are interested in. Whether it's emailing, surfing the web, photos and music, online shopping, making travel arrangements. Or even managing to make a doctor's appointment online – the possibilities are endless.
Choosing the right tuition
There are plenty of classes available locally – some even free. But not everyone thrives in a classroom situation with very broad tuition to suit a group of people all wanting to get something different from their lessons. We'll do our training as one-to-one tutorials at home, in familiar surroundings without having to wait for the slowest in class to catch up, and without feeling that everyone else knows more than you do.
And we'll take it in bite-size chunks, being careful not to cause information overload. For the first session, we recommend a 2-hour tutorial. After that, when the complete novices have had the chance to play with their new toy, 1-hour sessions are usually enough to add to their capabilities and confidence.
Teaching your loved ones yourself
If you're using this website, chances are you already know at least the basics, and probably a lot more. You may have previously tried to show your novice loved ones how to do a few things yourself. But it's a lot like teaching family to drive – time-consuming, frustrating, fraught with pitfalls, and often ending in tantrums and tears! We can defuse that ticking bomb for you, and start them on their journey of discovery at a pace – and in a place – to suit them.
We also offer a complete installation and set-up service if required
Read our article Why we should rethink computer training for older adults